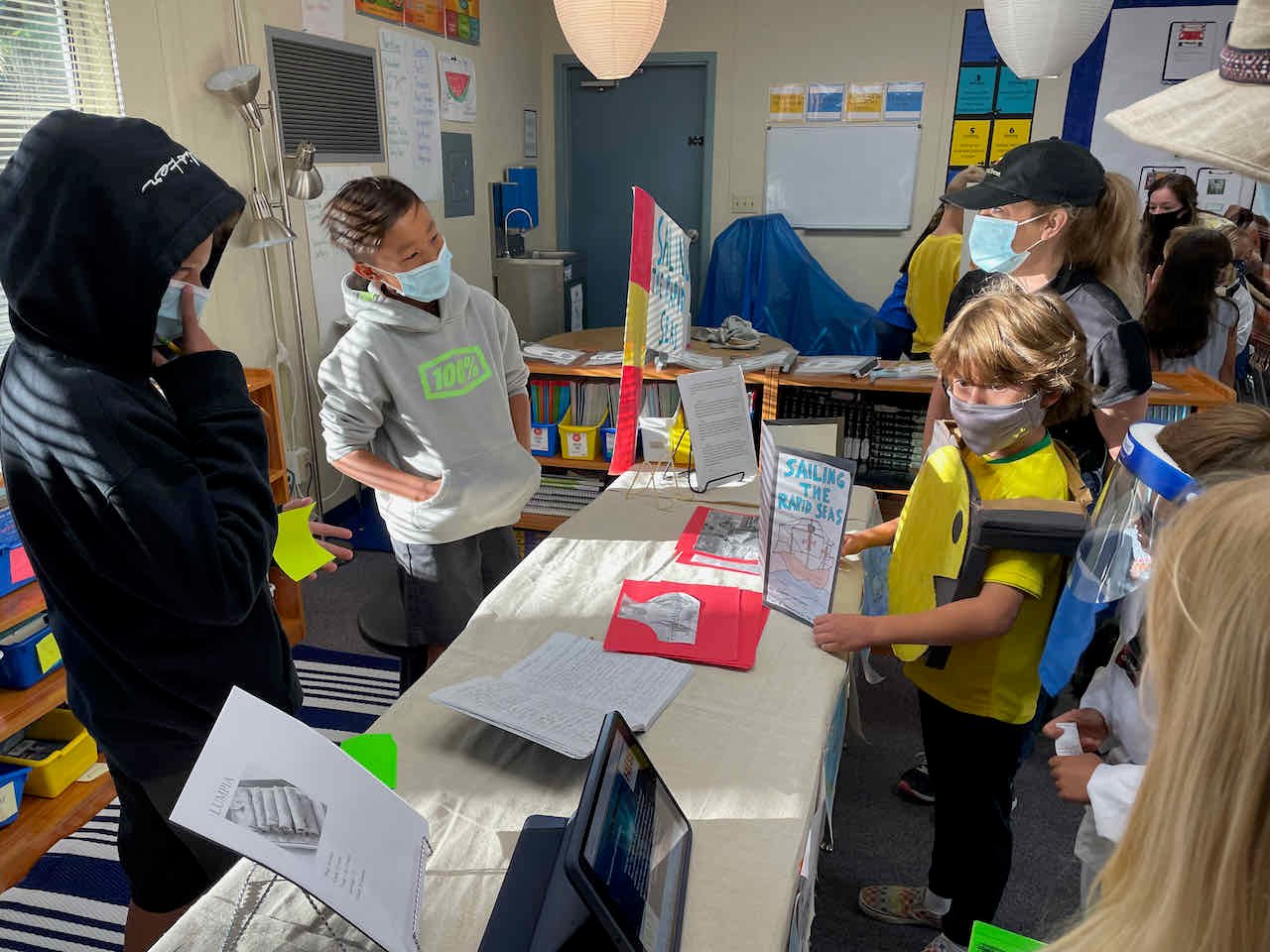 OCASA welcomes applications for students from K to 5th grade at OCASA Elementary in Laguna Niguel and 6th grade to 12th grade at OCASA College Prep in San Juan Capistrano.
As tuition-free public charter schools, we must follow the guidelines outlined in our charter petitions regarding the admission and enrollment of students. The process explained below was designed to provide a fair opportunity for all students to apply to our school, regardless of race, ethnicity, nationality, religion, gender, gender identity, gender expression, sexual orientation, home language, or disability.
OCASA's open enrollment period for the 2023-24 school year begins January 2, 2023, and ends February 28, 2023, at 5 pm. We accept applications for new students who wish to attend our schools during this time. Continuing students do not need to reapply but will need to complete their intent to re-enroll available through Parent Square.
STEP ONE
Learn About OCASA
Attend a School Tour
In-Person Tours Available at Both Campuses
Both OCASA Elementary (K-5) and OCASA College Prep (6-12) have multiple dates for prospective parents to tour our schools. During the tours, you will have the opportunity to view many of our campuses' classrooms, learning spaces, and outdoor areas. Please register for a tour that is convenient for you by clicking on the following links:
Once you have learned about our schools and have decided to apply, please complete an application online. The application window is open from January 2, 2023, to February 28, 2023, at 5 pm. Please click on the button below to complete the application.
Should we receive more applicants than seats available, OCASA will hold a random lottery to determine enrollment for new students on March 22, 2023, at 3 pm. All students not offered admission will automatically be placed on our waitlist. Applications will reopen after the lottery for students to be placed on the waitlist.
A notice of the lottery results will be emailed to all applicants on or before April 1, 2023.
The application has now been reopened to join our waitlist. Please click on the link below to join the waitlist.
STEP THREE
Complete Registration
After your student is offered a spot at OCASA, you must complete their online Registration Package. You will need to provide birth verification, a copy of the most current immunization records, and a copy of the student's IEP or 504 plan, if applicable. A link will be emailed to you to complete the enrollment application.
No student will be denied admission to OCASA Charter or OCASA College Prep based on race, ethnicity, nationality, religion, gender, gender identity, gender expression, sexual orientation, home language, or disability.
The deadline for completing the Online Registration Package is April 28, 2023. Students who do not complete the Online Enrollment Package by the deadline will automatically decline their spot.