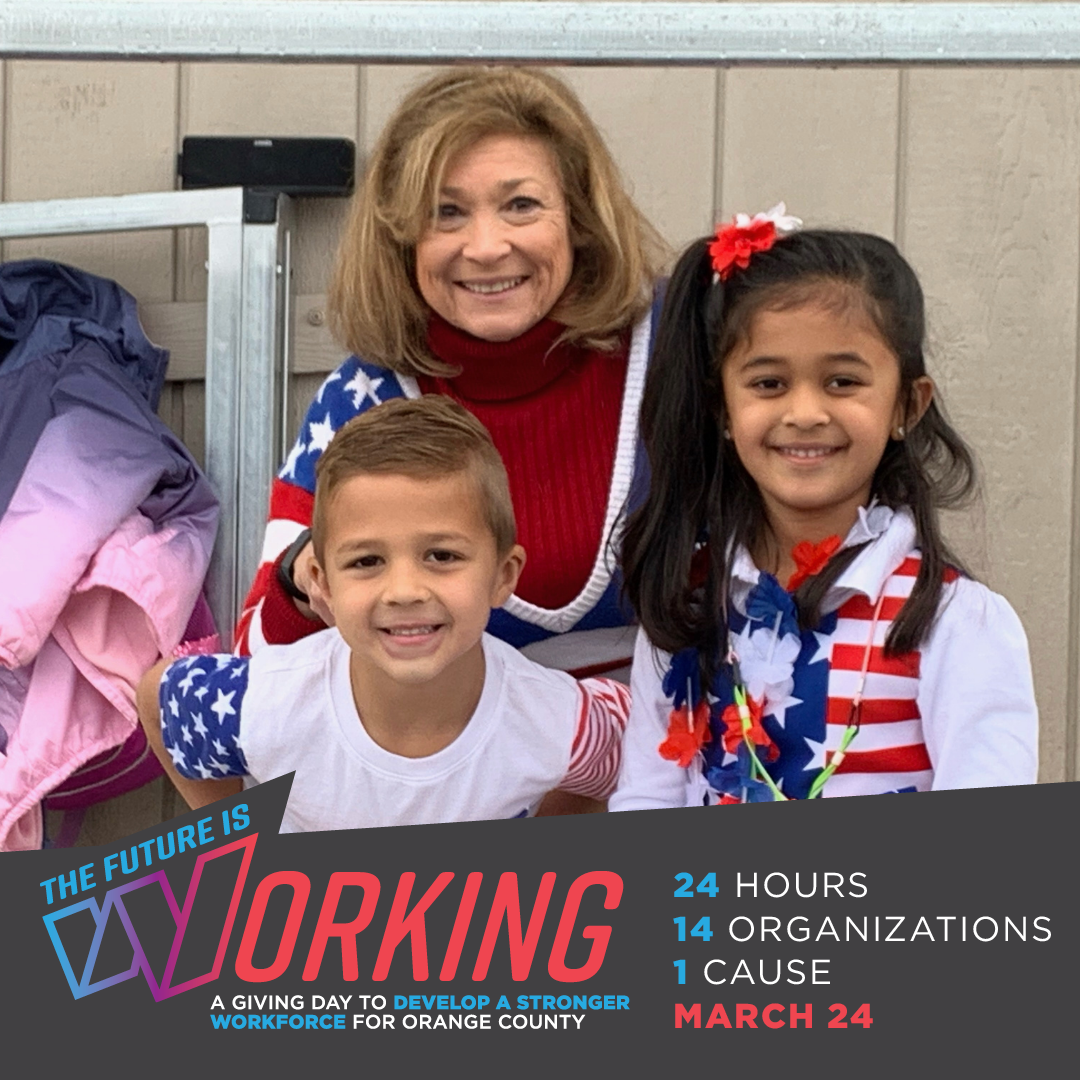 Today, OCASA is one of 14 Orange County non-profits participating in the Future is Working Giving Day organized by the Orange County Community Foundation. We have secured an anonymous donor who will double your donation, up to $10,000. Please consider donating -- any amount helps -- and sharing with your friends and family. Your donation goes directly to OCASA and is not shared by the other non-profits.
OCASA prepares students for high-wage and high-demand jobs in Orange County.
The Orange County Academy of Sciences and Arts was founded in 2015 by a group of parents who wanted to improve opportunities for children in the areas of Science, Technology, Engineering, Arts, and Mathematics. Our programs are tuition-free and open to all students including Students with Disabilities, Foster Youth, Homeless Youth, Socioeconomically Disadvantaged Youth, and English Learners. We operate two public schools – OCASA Elementary for Kindergarten to 5th-grade students and OCASA College Prep for 6th grade to 12th-grade students.
Thank you for your commitment and support.
Over the last six years, we have brought an innovative project-based curriculum to students in Orange County. Students create projects where they apply what they learn in their core classes. We have taken them on field trips all across Southern California where they can have hands-on experiences to help explore their options for college and career.
OCASA's Elementary School students complete two semester-long inquiry projects where they can explore their own interests. They learn how to research, plan and collaborate with their classmates and teachers. In Middle School, students learn the process of design thinking and take a variety of courses to learn about flight and space, robotics, and app creation. When students enter our high school, they select from a career pathway. Currently, OCASA High School students take a Computer Science pathway. In the future, we hope to add Engineering, Visual/Digital Arts, Performing Arts, and Biomedical Science pathways.
Our student's annual growth is one of the highest in the state. In English Language Arts, the California Department of Education rated us 10/10 for growth. In Math, we rated 8/10 for growth. Our innovative program produces results, but we need YOUR generous support to allow us to educate more students.
OCASA's program provides a real, long-term advantage to our students. An anonymous donor has offered to match all contributions up to $10,000 to support our students. For our new friends who are considering a first-time gift, this is perfect timing. Every donation is doubled!
Please consider making your generous gift now, so we can continue our journey to prepare students for high-wage, in-demand jobs in Orange County.
Thank you for your support!